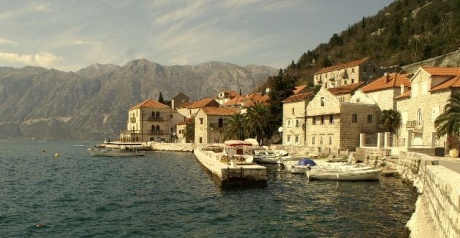 The list of places that we swear we'll return to someday is getting pretty unwieldy. But nevertheless...add Montenegro. It's small; it should fit. Add Kotor Bay. Add the balcony of our incredible rental apartment in Muo. Add village-cum-hotel Sveti Stefan, whenever it opens and if we can ever afford five stars. Kotor bay is a twisty little piece of the Adriatic that bends around so many mountainous curves that by the time you get to the village of Kotor, there are no open sea views and the whole thing looks like a pristine alpine lake. Basically you get the feel of being high up in the mountains but without the altitude sickness.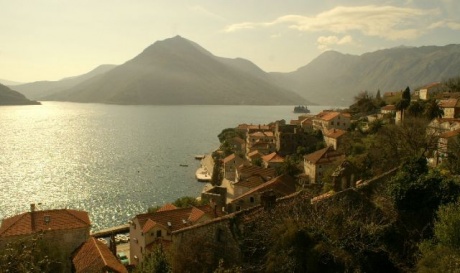 The "lake" may be pristine, but the man-made side of things could use some work. There are reminders of your presence in a former Yugoslav state in the form of hideous concrete wrecks of buildings. It seems that Montenegrins have no capacity for demolition or renovation. When a building falls into disuse, whether it be tucked in some back alley or hoarding prime waterfront real estate, they just set it aside and start from scratch next door. This accounts for many crumbling and rather dangerous looking eyesores. However, we can thank them for treating the old town with the same regard. It's crumbly Venetian style is very picturesque.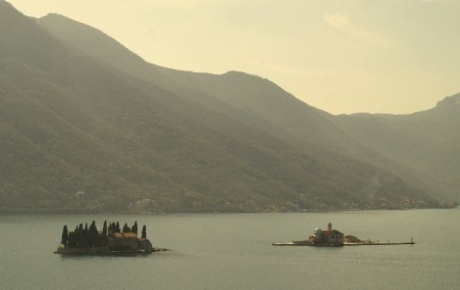 Just a few kilometers down the coast is a town that the communists didn't sink their teeth into. Venetian-styled Perast, although crumbling to bits just needs some love. We volunteer to love it forever. In fact, there is so much of Montenegro we intend to love some more. Budva could use a moratorium on tacky concrete block condos aimed at the Russian market, but we've got love for you. Gloriously situated Sveti Stefan, a tiny village connected to the mainland via isthmus and converted into a hotel, wouldn't let us love it properly because it wasn't open. So it is with the best intentions that we add Montenegro to the return list.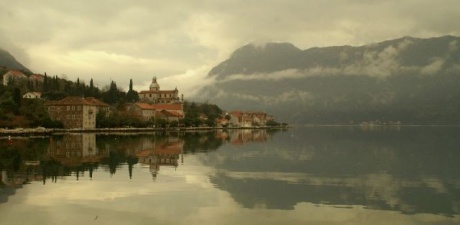 I just hope that when we come back, the citizens of the first self-declared "ecological" country have learned to love it a bit more, because the rotting blocks and garbage clogged waterways... it's just not cool. (Just a little message to the traveljournals people: it's worth noting that Montenegro is a country, separate from Serbia. It has been since 2006, so let's get on top of that).
http://www.traveljournals.net/stories/31512.html